I.E.S. (*1) implementation in Burgmann Brazil (Campinas).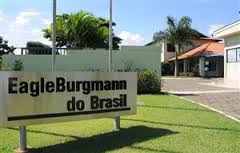 I.E.S. is a planning system that EagleBurgmann Germany uses from some years.
After taking knowledge of I.E.S. during a visit to Germany, EagleBurgamnn do Brasil decided to implement I.E.S. to better plan the production.
The implementation took about 2 weeks, and I.E.S. was integrated with their actual system DataSul.
(*1) I.E.S. (Integrated Enterprising System) is a planning tool that simulates and optimizes the production.